16 Weeks To The Moment of Truth
Mar 1, 2018
Welcome to the shooting season. There is no off season in bowhunting, but only a period of time between spring and fall hunting seasons where we work hard to advance our skills as a bowhunter.
This is the first week in a 16-week program in which we will be giving tips to how to prepare for next season. Follow it, and we bet your mental and physical archery game improves, as well as, your confidence, accuracy and taxidermy bill.
Week 1: Start a physical training regimen
​
Archery is a sport. Add hunting with archery equipment, and it can be a grueling sport. Whether you are hunting out-west or in rolling whitetail hardwoods, being in shape will make the experience more enjoyable – especially when you are dragging or packing out an animal. Commit to a workout program this week. Focus on the following muscle(s): Read more here. 
Week 2: Inspect your archery gear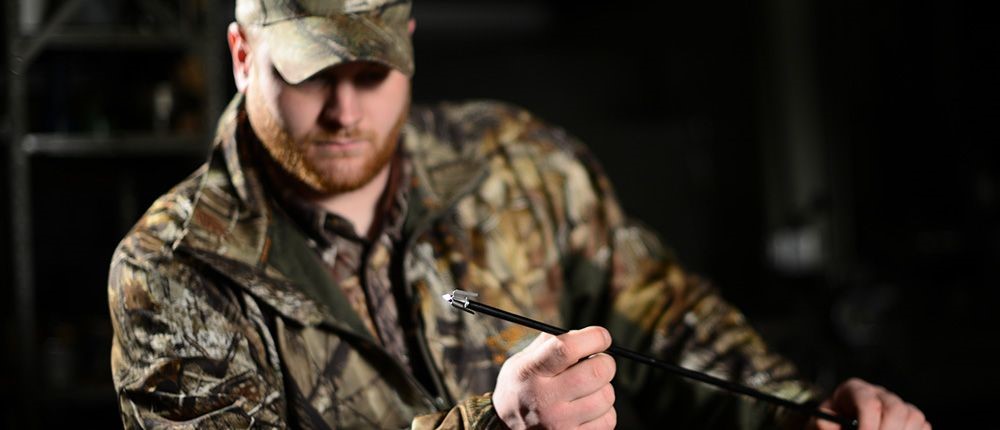 Give your bow a good look and make sure everything is working right with this inspection. Read more here.
Week 3: Set up a bow shooting range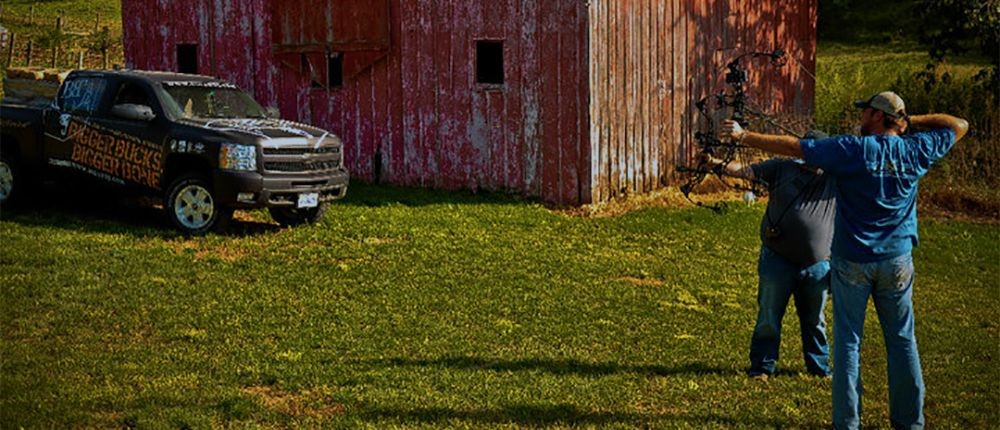 A backyard archery range is a luxury. You can practice at your own pace, save some money on range fees and skip the drive to the local range. Read more here.
Week 4: Do the 3-Yard March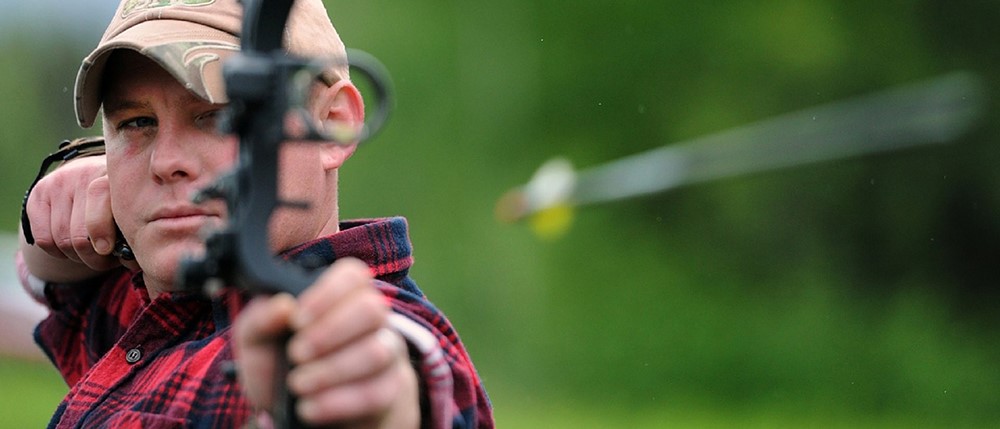 Now that we have been training our archery muscles, inspecting our archery gear and setting up a range at home, it's time to get out and let the shooting season begin. But let's ease into it. Read more here. 
Week 5: "Float the pin"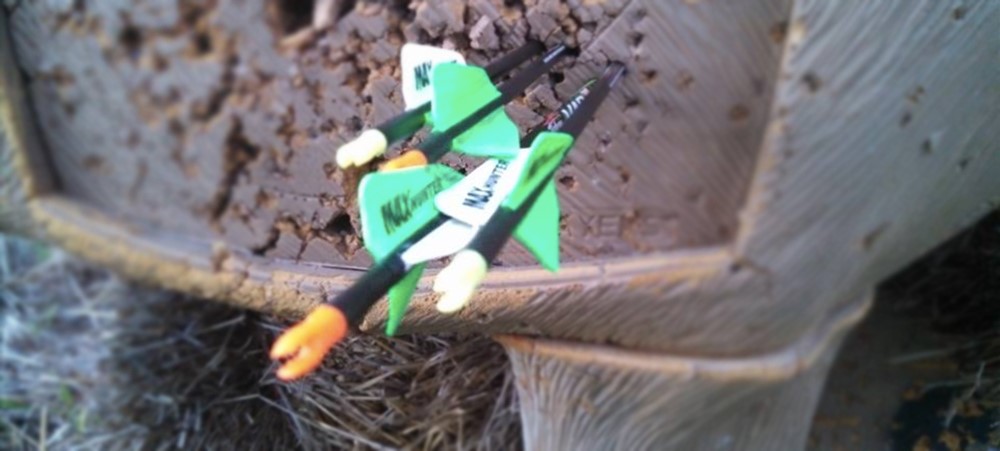 In our effort to shoot tighter arrow groups, we strive to hold the on the target as tight as possibly. This week, loosen up a bit, float the pin slightly around the target and watch what happens to your groups. Then make it a habit. Read more here. 
Week 6: Check your form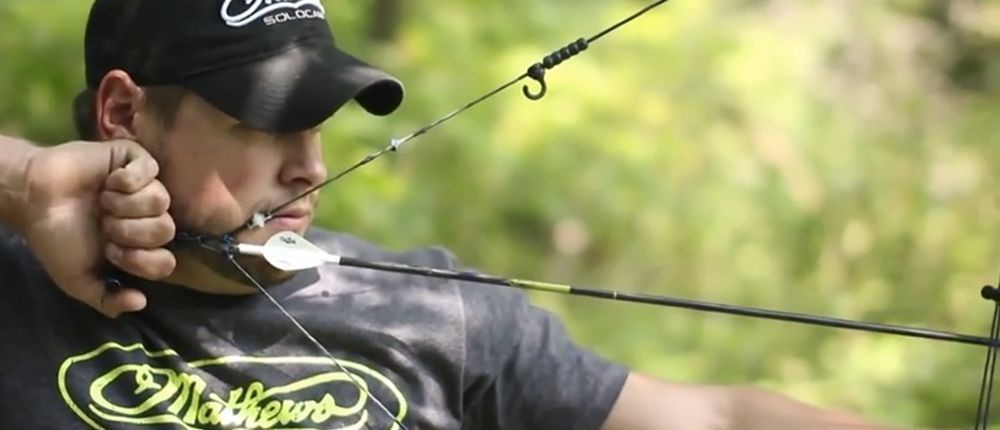 Before we start sighting in our bows next week, we want to make sure we are using proper archery form. Proper form is the foundation of consistent accuracy. Without it, variables creep into your shot routine. So, have a friend check your form or video yourself during a shooting session. Read more here. 
Week 7: Sight-in with field points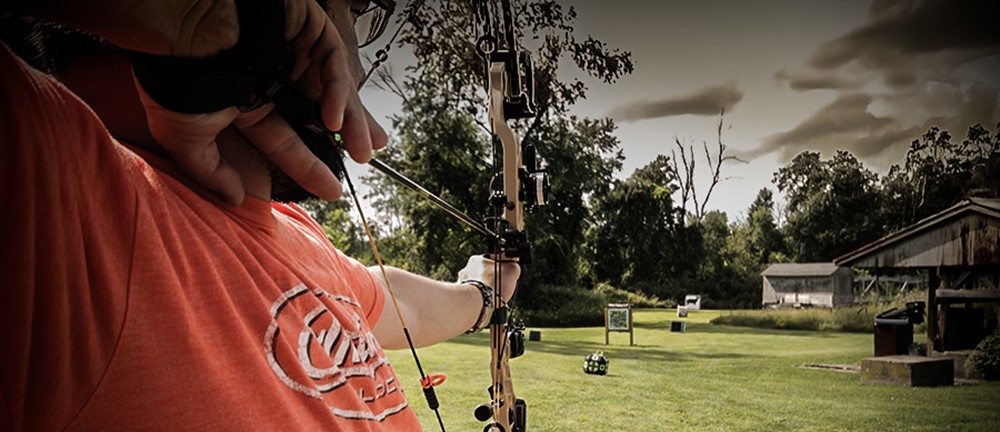 It's time to hit the range for some sight-in sessions. Sighting in with field points is a good first step of practice. It will show any macro-adjustments to a rest, cam timing or nock point that need to be made. Read more here. 
Week 8: Choose the Right Broadhead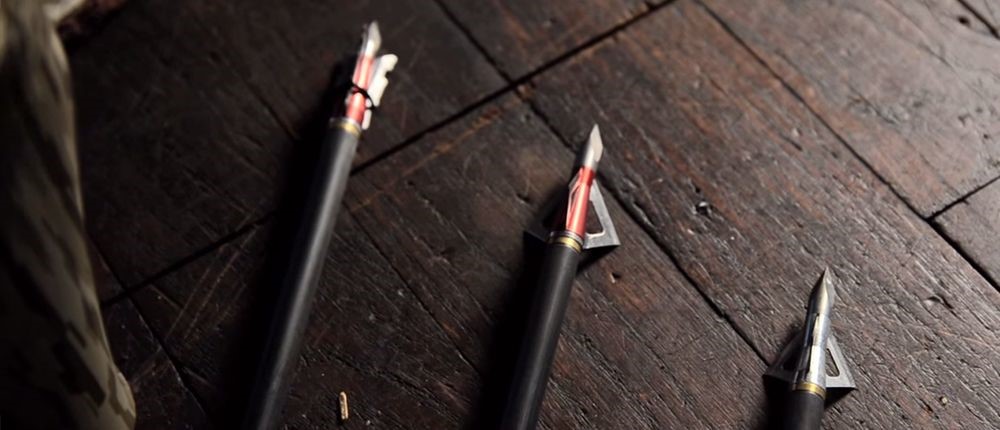 It's critical to fill your quiver with the correct cutting diameter and style of broadhead for the type of bow you shoot and the game you are after before the season starts. Read more here. 
Week 9: Sight-in with broadheads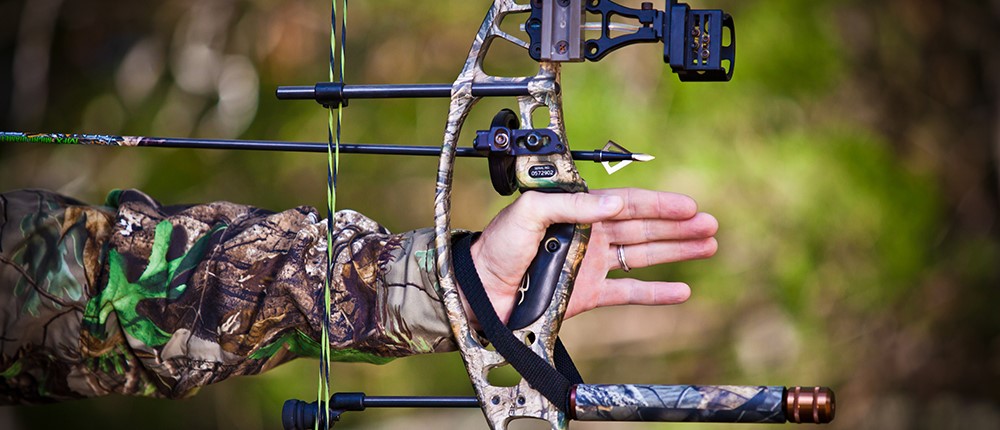 It's essential to ensure your broadheads are flying with field point accuracy before the season starts. This week, we will confirm it or fix any tuning issues that are getting in the way of perfect broadhead flight. Read more here.
Week 10: Start scouting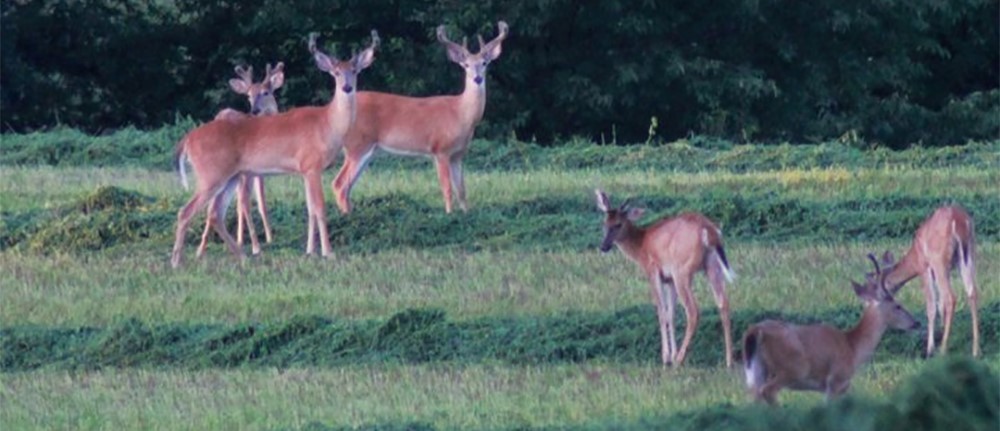 If it's Wyoming or South Carolina you hunt, the light at the end of the tunnel is incredibly close. But for the rest of us, summer scouting should still be the priority number one. Read more here. 
Week 11: Determine your maximum range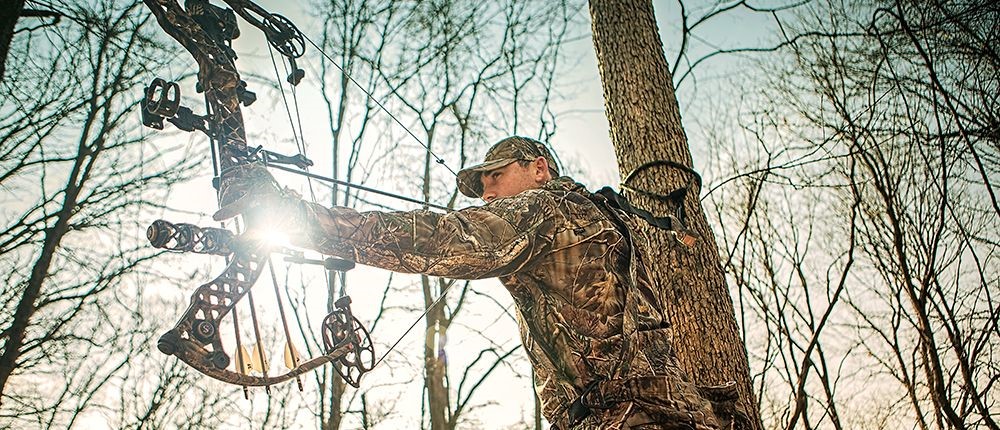 As our quest of filling this year's tags is just about to begin, remember the duty all bowhunters need oblige by – to use sound judgment to make sure the shots we take are ethical. Read more here. 
Week 12: Hang Tree Stands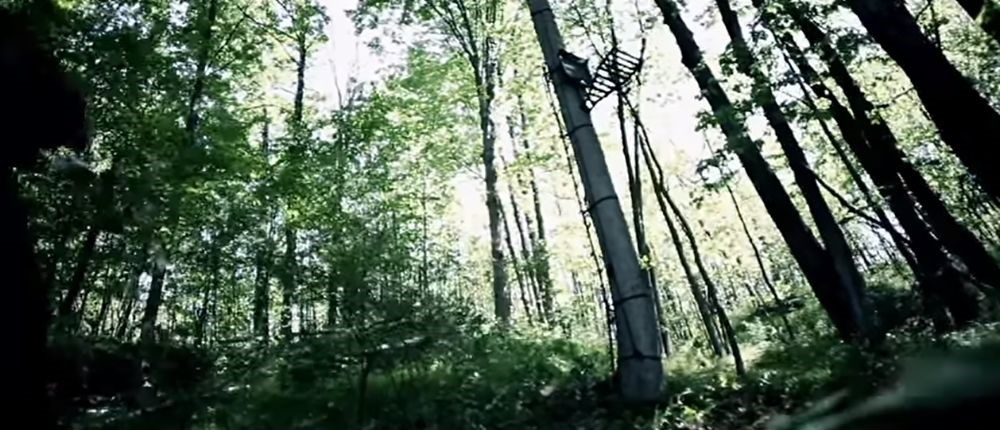 Here are some tips for hanging tree stands that will help increase your chance of sending an arrow through both lungs of a deer this fall. Read more here.
Week 13: Host an Archery Tournament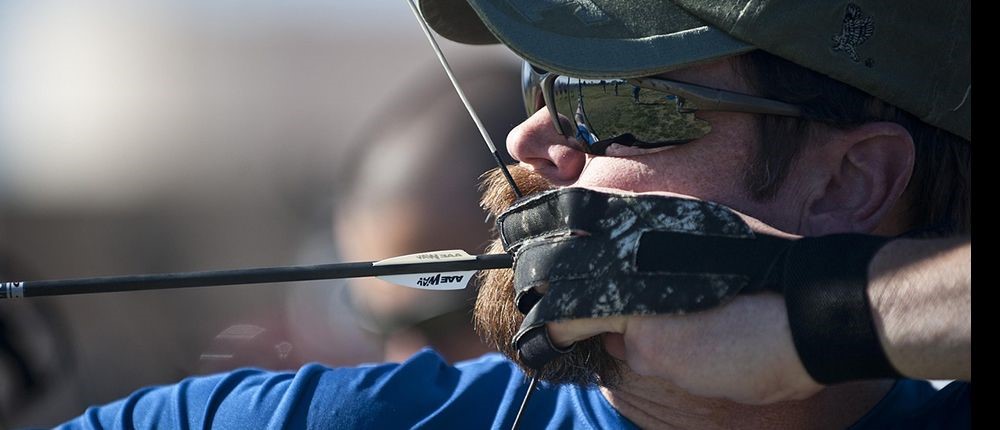 If shooting a bow wasn't fun enough, these games make target practice more social and competitive and test your limits as an archer. Read more here. 
Week 14: Shoot an Arrow a Day
​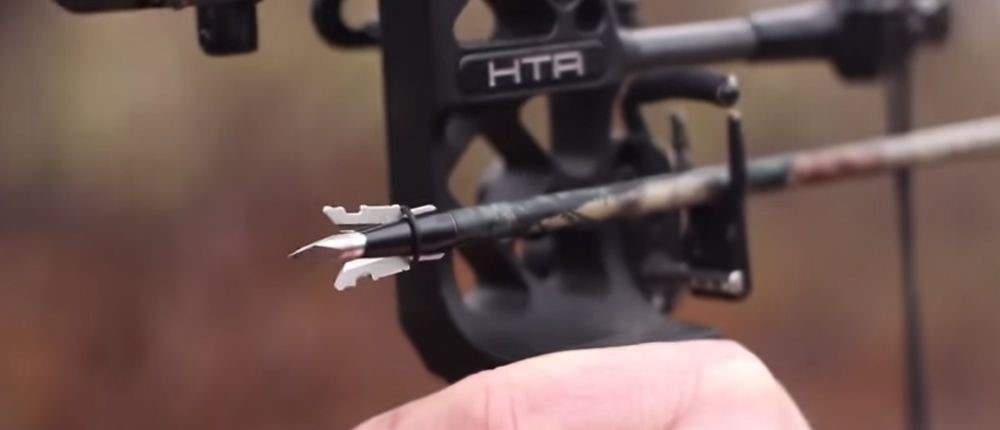 An arrow a day keeps the rust away. Now that the bow is tuned and sighted, it's time to focus on quality archery practice, not quantity. Read more here.
Week 15: Final bow inspection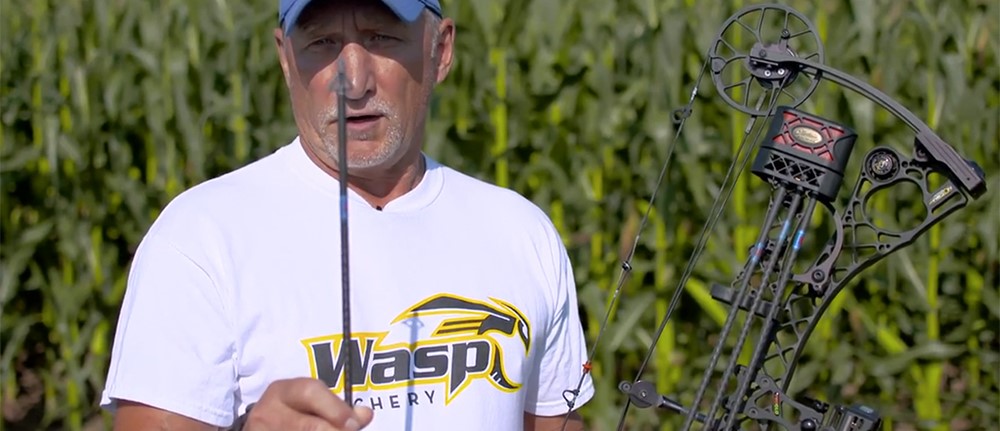 Modern bows have a come a long way in recent years, and when a bow is tuned, it's likely to stay that way barring any unfortunate event (accidentally dropping it from a tree stand, damage from extreme temps, etc.). That said, it's always a good idea to inspect your equipment. So go through the routine we did in week three and make sure all components of your bowhunting setup is firing on all cylinders.
The season is getting close (or is here for some lucky folks). Keep shooting one arrow a day and building your confidence, because before you know it, the Moment of Truth of will be here!
View All Posts