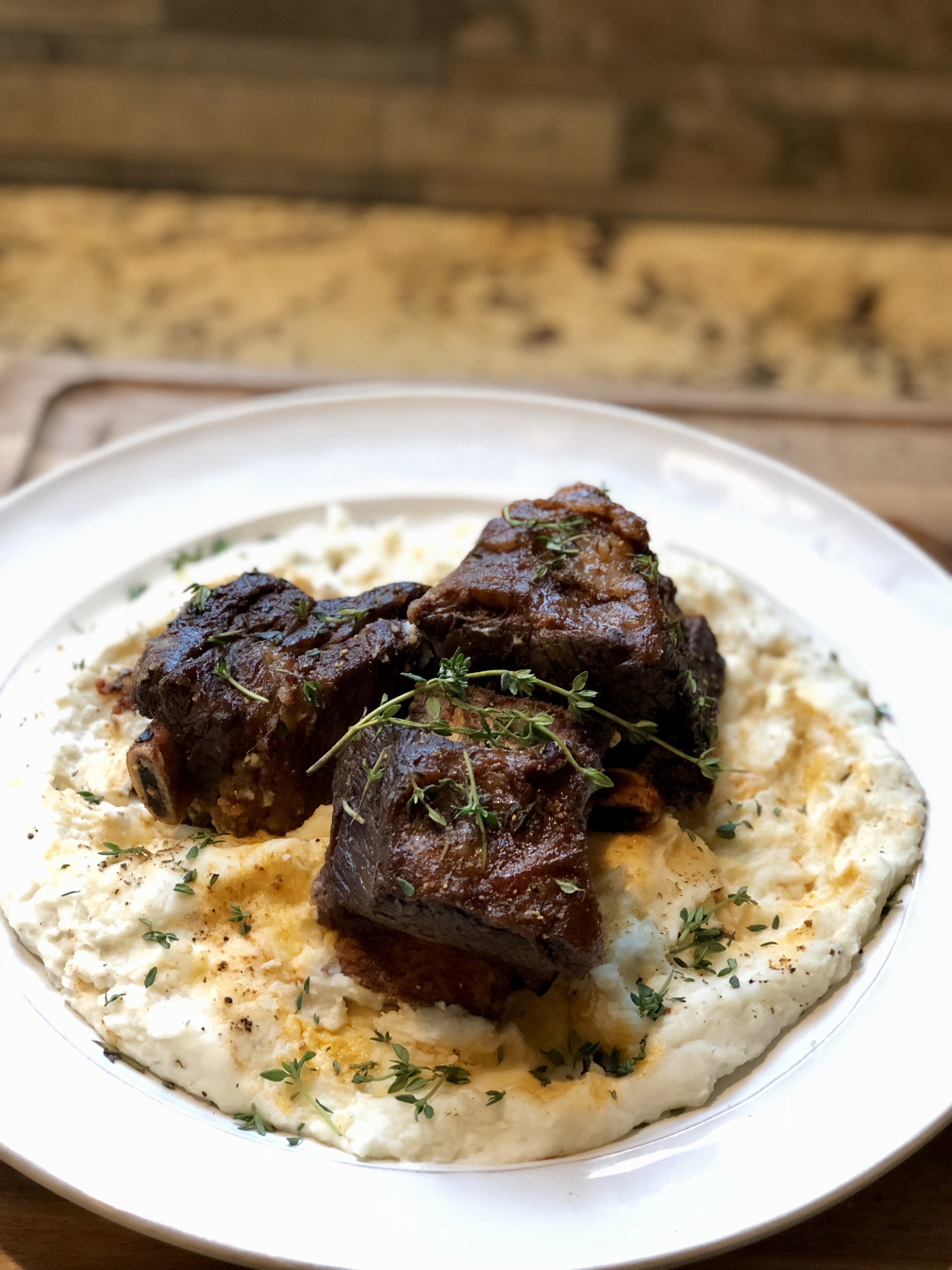 Slow Cooker Balsamic Moose Short Ribs
2-3 lbs. bone in moose short ribs

1 Tbsp olive oil

15 oz. can tomato sauce

1/2 C balsamic vinegar

1/4 C brown sugar

6 cloves of garlic minced
Spice Rub
2 Tbsp salt

1 Tbsp black pepper

1 tsp dried rosemary

1 tsp dried rubbed sage

1/2 Tbsp garlic powder

1/2 Tbsp onion powder

1/2 Tbsp dried thyme (we used fresh thyme for garnish)

1 tsp oregano

1 tsp paprika
Instructions
1        In a bowl, mix together the spice rub. Rub mixture into all sides of the moose short ribs.
2        Heat oil in a pan over medium high heat.
3        Braise the ribs for 2-3 minutes each side or until lightly browned.
4        Put ribs in slow cooker and add balsamic vinegar, tomato sauce, sugar, and garlic.
Cook for 4-6 hours on low or until meat is tender. Serve with mashed potatoes or side of preference.
By Shaun Davies, Wild Communication