How to take a badass trophy photo
Jun 12, 2020
It happens all too often—you finally make the kill of a lifetime, only when it comes time to show off to your hunting buddies, all you have to back it up is a grainy, out-of-focus, poorly framed excuse for a trophy photo.
Whether you're an avid photographer or someone who can't help but get a fingertip in every shot, there is always something you can do to improve your technique. Here are some simple suggestions that can turn your next run-of-the-mill trophy photo into an unforgettable work of art.
Tips for preparing the animal
The animal is the true star of the show here, so be sure to treat it accordingly. While you won't be able to give it full model treatment out in the field, you can certainly make it look better than a celebrity caught off guard by the paparazzi. Here are some tips for making your animal look its absolute best.
Prop the animal upright:

 

There's no worse photo than a downed animal on its back, so flip your kill up onto its stomach if you can. This will show off the size of its chest and shoulders, while also hiding

 

evidence of any field dressing. For an even better pose, spread the front legs out slightly and tuck them underneath the body as if it were bedding down.
Clean up any excess blood and dirt:

 

A small rag and some water can go a long way toward making your trophy more presentable. There's bound to be some blood in the shot, but excessive gore and

 

dripping blood

 

is only going to make your non-hunter friends and family queasy.
Get rid of the dry tongue:

 

Sure, it's going to fall out naturally, but

 

forgetting to tuck the animal's tongue

 

away will make your photo look about as stupid as if your own tongue were sticking out. Respect your animal and close its mouth.
Showcase your trophy's best features:

 

If your prize buck has an impressive rack, put that thing front and center. If your monster black bear is as big as a house, make sure you get the entire thing in the shot.
Hide any major flaws:

 

Once in a while, something will happen to your trophy to make it a little less photogenic. Perhaps you didn't track it down until the following morning and the coyotes or wolves got to it first. You can still take a great picture while covering up any torn-up hind quarters.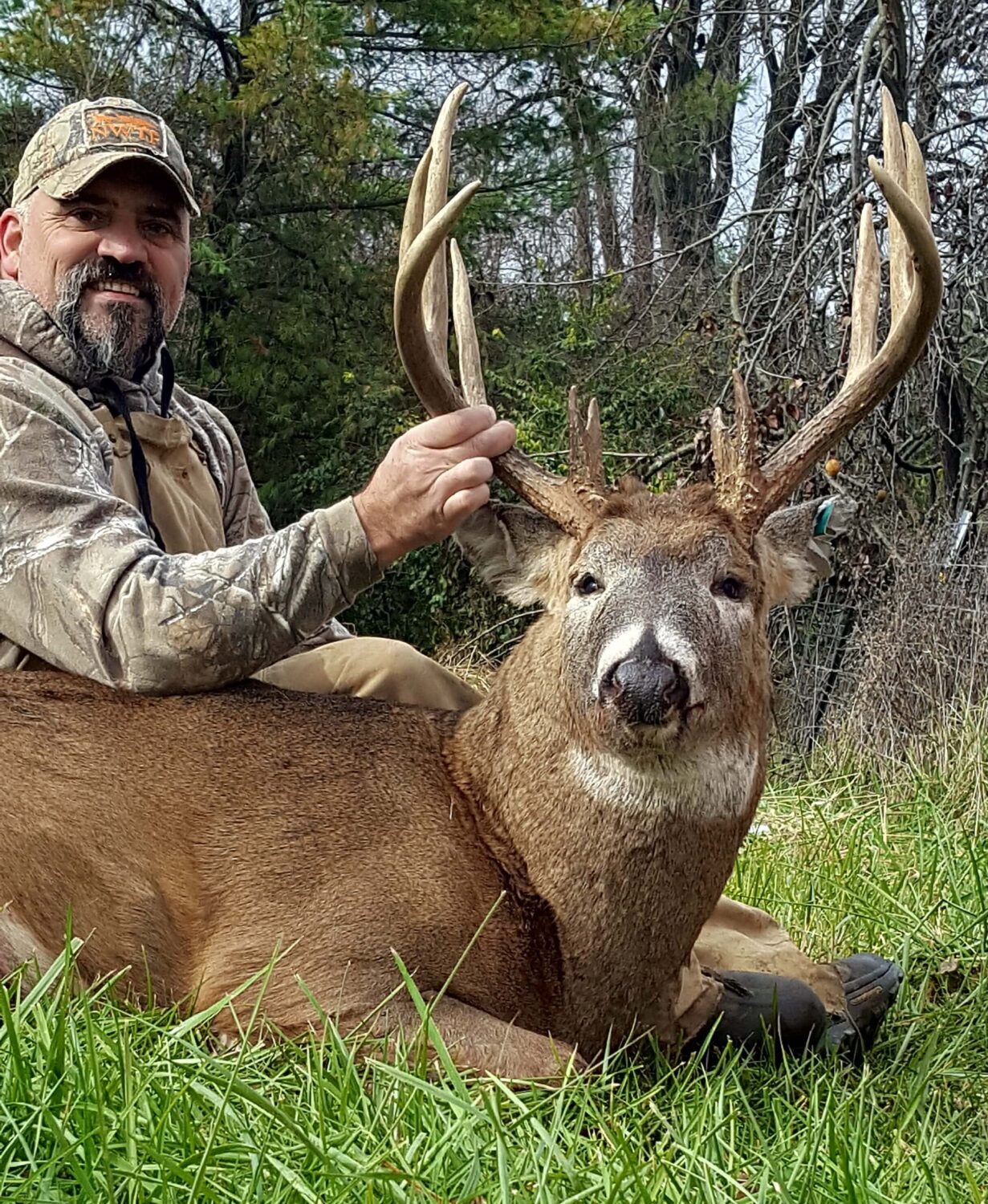 Tips for the hunter
Remember, the animal should be the main focus of the photo, not you. Don't take attention away from your impressive trophy by making one of these rookie mistakes.
Respect the animal:

 

This is a big one. Don't straddle the animal or perform a

 

childish, disrespectful pose. You can also do better than the awful

 

back-of-the-truck-bed

 

shot.
Get down on the ground:

 

This is a very common mistake. For some reason hunters always want to hunch over or kneel next to their trophy, but this doesn't present a very good angle. By sitting all the way down and getting as close as you can to your trophy, you'll make it look much larger and more impressive.
Consider your outfit:

 

Trust us, it's going to look stupid if you're wearing nice street clothes and have freshly styled hair. Even if you have to come back the next day, it's a good idea to wear the same (or similar) thing you had on when you made the kill. Also, don't forget to remove your sunglasses and hat (unless your camera has a nice flash).
Don't forget to smile:

 

Your trophy should be the thing that tells people how badass you are, not your stern face. We've known a lot of guys over the years who

 

flat-out refuse to smile

 

in pictures, but come on, this isn't a Christmas card! You've been dreaming about this moment for months if not years, so make an exception and show those teeth.
Be careful with your weapon:

 

A lot of hunters like to include the bow or firearm they used to make the kill. This can be a great addition to the shot and will help you remember the moment better, but just be mindful how you place it.

 

A rifle dangerously propped toward yourself

 

or the cameraman will only cause other hunters to laugh at your amateur disregard for safety.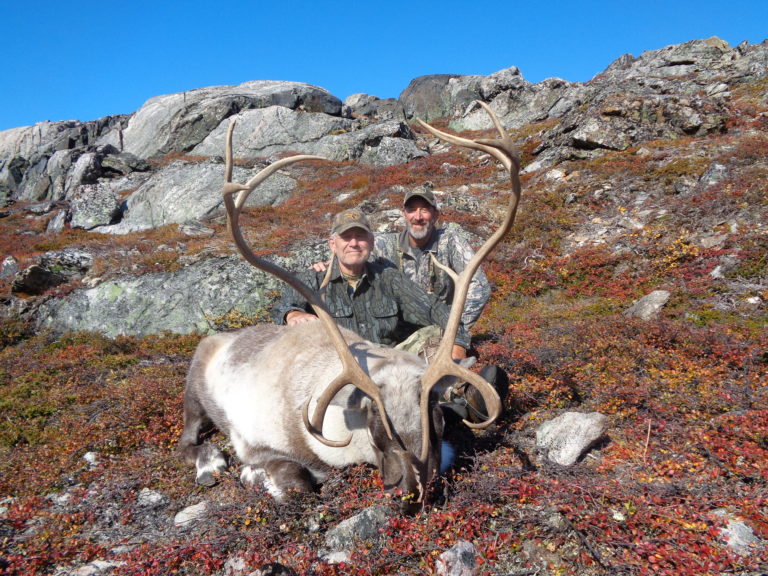 Tips for the photographer
Regardless of your skill behind the camera, there is plenty that can be done to make your job look easy. This advice is especially true for any solo hunters out there who have to make do with a propped-up camera and a timer.
Use a good camera:

 

Cell phone camera quality has come a long way over the years, but there is still a stark difference between a trophy photo taken on an old iPhone and one with a Nikon DSLR. Also, if it's a new camera, make sure you play around with it first and get comfortable before bringing it with you in the field.
Pick the right background:

 

While we're not suggesting you move an animal shot in a field to the base of a majestic waterfall, there is something to be said about being mindful of what's behind your trophy. A boring background will do nothing to improve the photo and one that's too busy will only distract from the grandeur of your animal.
Take lots of low shots:

 

Don't just take one picture and call it good. It may feel fine in the moment, but when you get back to your computer you may notice something that ruins the entire shot. Take at least 5–10 pictures from a few different angles and be sure to get down on the same level as the hunter to better capture the animal's true size.
Use your camera's flash:

 

On sunny days, hats, antlers, and other objects can cast nasty shadows across both you and the animal. Your camera's flash can do wonders to fill in these darker areas and even out the lighting for a much better picture. And at night,

 

it's a necessity!
Refrain from over-editing:

 

It doesn't matter if your Photoshop skills are top-notch, the best trophy photos don't need to rely on fancy trickery. It's fine to apply a subtle filter or edit out a bit of blood but try not to get too carried away. That will only distract people from the whole point of the photo—your once-in-a-lifetime kill!
Down your next trophy with a Wasp
What's the best tip for taking a badass photo? A Wasp tip, of course. Using the best, most reliable broadheads on the market is the only way to ensure your next trophy-worthy animal doesn't get away. Shop our wide selection of broadheads today.
View All Posts